Party Bus Arlington Texas is here to help. We offer many different types of transportation solutions to make sure that your entertainment needs are met. With our affordable pricing and high-quality vehicles, we can make sure that your passengers have the best ride possible. Our company has been serving the Arlington area and we look forward to helping make your next formal event or school dance memorable!
Prom Limo Service Arlington, TX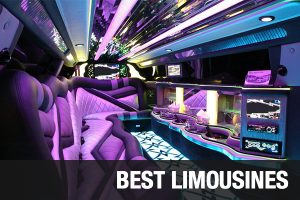 The prom is one of the highlights of a student's life. If your prom is nearing, make it more memorable by renting a prom limo service Arlington, TX. Imagine you and your prom date or you and your friends riding a limo to and from the prom. You will be able to party hardy even before you arrive at the prom venue.
View Pricing & Packages
Prom Limousine Rentals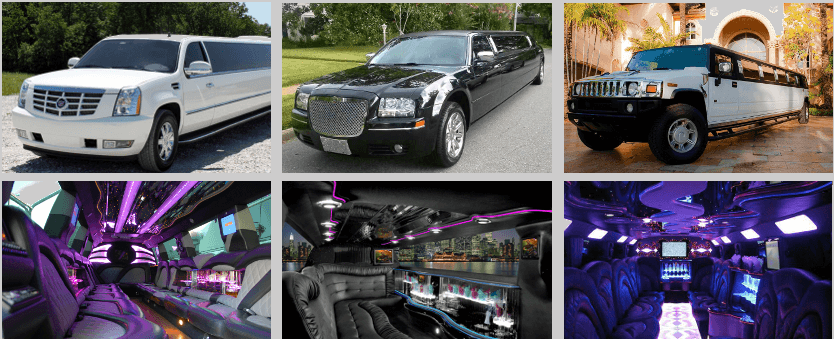 View Prom RentalsIt is all about convenience. You will be able to use party amenities inside your very own limo ride. And after the prom is over, you and your friends can use your limo ride to tour best places to be in Arlington! The city has all the best places to party and spend a memorable night; your limo ride will take you to these places safely and on time too.
Arlington Prom Limousines Near Me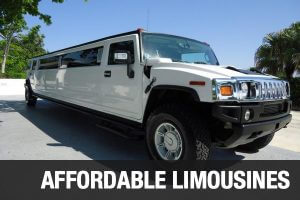 Choose from a wide variety of kid friendly limousines in Arlington. You can rent a Chrysler 300, Cadillac, Hummer Limousine, BMW, Mercedes Benz and other popular and luxurious limousine models. All these limos are equipped with the latest audio and video equipment, Wi-Fi, club seating and interiors, carpeting and more. All limos are also operated by a professional and experienced driver who will be able to safely drop you off to any destination in the city.
View Prom Rentals
Prom Limo Service Prices and Packages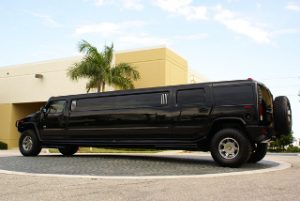 If you are looking for an affordable luxury ride then you can count on Arlington limos. Discounts are available all year round; all you need to do is to call to find out. Rental rates vary according to the type of limo that you want to rent, the number of people in your group, the destinations in your travel itinerary and the number of hours that you want to rent the limo for.
Things to Do
Include the following in your travel itinerary to Arlington:
Rusty's Billiards Arlington – a billiard station where there are state of the art equipment and boards for all billiards patrons.
Eko Lounge – experience the finest food and drinks. The best place for weddings, birthdays, anniversary photoshoots.
Macs Tavern and Grill – a great place to check out with all your friends after the prom; don't need a popular club to have nice wholesome party; all you need is Mac's Tavern and Grill (no drinking allowed).
Additional Transportation Services
Aside from using a limousine as a prom party ride, you can also rent a limo for weddings, homecoming dances, bachelor or bachelorette parties, anniversaries, corporate outings, concerts and for any kind of special event.
Get Pricing & Order Online
Perfect Transportation Solutions
We are here to make sure you get to your prom on time and in style. They know exactly where they're going so don't worry about getting lost or taking long routes. If you need any help at all during your planning process just give us a call or send us an email, we're here for you! Our Mission Statement: To provide the best transportation services available while treating each customer like they were our only one.
Many Bus Rental Options
When it comes to renting a bus in Arlington, Texas, there are many options. You can choose from a party bus, limo bus, charter bus and more. The best aspect of hiring one is that you and your friends will have the freedom to go wherever you want while enjoying all the amenities of home inside the vehicle. The entertainment system can be used for playing music or watching movies on your laptop or tablet! You'll also get plenty of legroom on these vehicles because they were built for comfort first before anything else!
Party Bus, Limo, and Van Rentals Available
Party Bus Arlington Texas has a wide variety of party buses, limos, and vans available to rent. Whether you need extra space for large groups or want to throw a smaller event in your own vehicle, we have what you're looking for. Party Buses-Our party buses are perfect for any occasion. They can seat up to 50 passengers with ample space inside and out! Party Bus Arlington Texas offers several different party bus options: VIP Limousine Rental – Need something elegant but still spacious? Our VIP limo rental is perfect if you want luxury without sacrificing roominess or comfortability! This option comes equipped with amenities like leather seats, surround sound audio systems and even gaming consoles so all your friends can play while they ride along in style!
Amazing Transportation Solutions
Party bus rentals are a fantastic way to provide transportation for your guests. Party buses offer an experience that is unlike any other, and they can be used to transport your guests from one party location to another. If you're looking for great transportation solutions, we have some excellent options available at Party Bus Arlington Texas. Our professional staff will help you create an unforgettable event! At Party Bus Arlington Texas, we believe that every customer should receive the highest level of service possible. We are committed to providing our customers with the best possible service, so that they enjoy every moment of their experience working with us. We will go out of our way to ensure that each guest feels as though he or she has been given personal attention from start to finish!
Party Bus Rental Packages for Prom
Party Bus Arlington is here to make sure you have the best prom experience. You can book a prom package and get some of our most popular add-ons, like a DJ or dance floor. If you want to rent a luxury SUV or limousine instead of a party bus, that's okay too! We've got packages starting at $200 per hour and up to $1,100 per hour for larger groups. Our prices include all taxes and fees so there won't be any hidden costs when it comes time for payment as well! We accept all major credit cards as well as PayPal and Apple Pay (fees may apply). The best way to start planning your night is by calling Party Bus Arlington. One of our friendly representatives will talk through the details with you—they'll even help find available dates in case there isn't enough time left before prom season starts!
Drop Off Service For Formal & School Event
Our drop off service is available for any school event, formal event, and prom. If you need a ride to your graduation ceremony or prom at the end of the night, just let us know. We'll make sure your driver makes a special stop to pick up everyone in your party.
Affordable Pricing on Rentals
Rental pricing for a limo or party bus depends on the number of people in the group, vehicle you choose, and length of time you need it for. Here's how we determine your rental price: Type of Vehicle: The type of vehicle is determined by its size, height, and number of doors. Some examples are SUVs (like Escalades), stretch limos, and party buses. Time Needed: The time needed determines whether or not charges apply per hour or per day. If you're using a limo service for just one night out on the town with friends then expect to pay less than if they were renting out their limo service for several months while traveling around Europe–in this case they might get charged by the mile while driving through different countries! Also note that some companies have flat rates so regardless if it's an hour long drive or twelve hours worth of driving around town; all drivers will be paid at same rate no matter what happens during those twelve hours (or however long).
Partybus Arlington Texas makes finding a prom limo or party bus easy
Partybus Arlington Texas makes finding the perfect prom limo or party bus easy. We have a wide variety of vehicles to choose from, and our fleet is large enough that we can offer you several options. Our customer service staff will walk you through all of the details, help you plan your event, and help you find the right vehicle for your needs. You'll be able to relax and enjoy your evening knowing that Partybus Arlington Texas has everything taken care of for you!
Limo & Bus Rental Prices in Arlington
| | |
| --- | --- |
| Vehicle | Rental Pricing |
| 6 Passenger Limo | $110-$145 hourly* |
| 8 Passenger Limo | $120-$155 hourly* |
| 12 Passenger Limo | $125-$165 hourly* |
| 18 Passenger Minibus | $140-$170 hourly* |
| 20 Passenger Party Bus | $150-$200 hourly* |
| 25 Passenger Party Bus | $160-$220 hourly* |
| 30 Passenger Party Bus | $180-$260 hourly* |
| 30 Passenger School Bus | $145-$240 hourly* |
| 50 Passenger Coach Bus | $150-$240 hourly* |
| 56 Passenger Charter Bus | $150-$260 hourly* |
*Prices vary greatly depending on the city and state of your service. Due to COVID-19, rental prices shown in past estimates may not reflect actual pricing which may be significantly higher depending on availability.