Limo Service Arlington is the Premier Limo & Charter Bus rental company in Arlington, TX. We have a variety of limos, party buses and motor coaches to fit any occasion. Our fleet includes: luxury sedans, stretch limos, vans, minibuses and more! With our expert drivers and state-of-the-art vehicles you will be sure to make an impression on your guests or clients during your next event.
Limo Service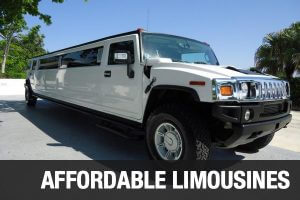 A bachelor's party is a night to remember. Why not make it even more memorable with a bachelor party limo service Arlington, TX? There are so many amazing destinations for a bachelor and his friends in Arlington that you can imagine! Aside from top restaurants there are great party destinations, clubs, night spots and cafes. You can ask your limo driver to take you to the best places in Arlington.
View Pricing & Packages
Party Buses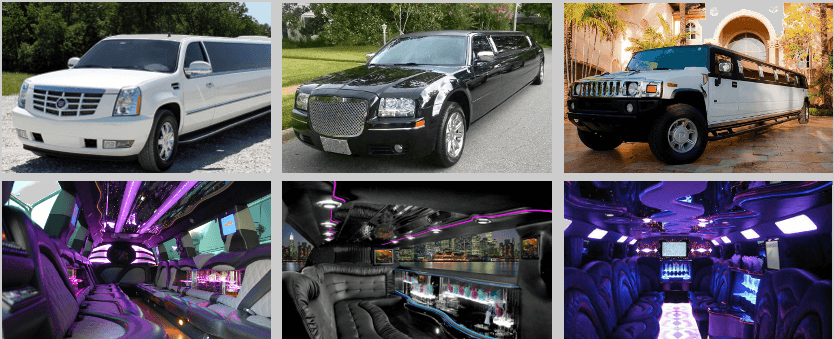 View Inventory & PricingA limousine service is not just your official bachelor's party ride to different places in the city but will also be your mobile party venue with all their first class party amenities and features. You won't have to wait till you get to the party venue or night club just to have fun but you can already entertain your friends and have a great time in your private limo service. And when you big day arrives, we can also provide the best wedding transportation.
Charter Buses Near Me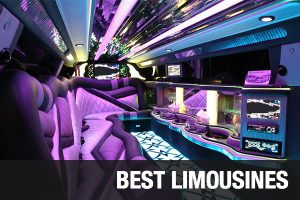 Arlington limousines are available in different models and brands. You can rent a Chrysler 300, Cadillac Escalade, Mercedes Benz, BMW, Lexus,Hummer Limos or a Ford Excursion. Every limo ride has all the best amenities such as comfortable seating, club lighting and interiors, top of the line audio and video equipment, fast and reliable Wi-Fi connectivity in select rides and more. All limos and party buses are also avaialble for Bachelorette Party transportation.
View Bachelor Party Rentals
Limo Service Prices and Discounts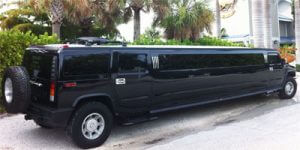 Are you looking for great deals when it comes to limo rental? There are discount offers daily at Arlington limos, all you need is to call to find out the latest. Rental rates vary according to the type of limo that you wish to rent, the places that you visited, the number of people in your group and the duration of your limo rental.
Aside from bachelor parties, you may also rent an Arlington limo for bachelorette parties, weddings, birthdays, anniversaries, proms and homecoming dances. It is also our limo for business conferences, concerts, conventions and sports events.
View Bachelor Party Rentals
Things to Do
The following are great places to visit in Arlington:
College Park Center – this is where lots of fantastic events happen in Arlington; you will never have to check out any venue again!
Dyno-Rock Indoor Climbing Center – this is an amazing place to visit for friends and family; this climbing center has complete facilities and a safe place to do climbing.
Arlington Improv – a great place to dine and have fun with local talents making you laugh till your sides split.
Harold Patterson Sports Center – this is a great place for amazing football games as well as a historic site for games.
Cravens Park – this park is a nice place to relax and commune with nature; a truly great place to be with family and friends.
Airport Transportation
Arriving via Dallas/Fort Worth International Airport is very common for tourists and you can ask your limo rental driver to pick you up from the airport to take you to your destination ASAP. You may also ask your driver to drop you off the airport after your party or event is over.
Get Pricing Now | Order Online
Our goal is to make sure that you get amazing transportation, no matter where you are at which is why we have partnered up with Seattle limos and Lincoln party bus company.
Bus Rental Company in Arlington
We offer a wide range of party bus rentals in Arlington. From our standard size limo buses to our luxury hummers, we have the perfect vehicle for you. With so many options to choose from, we know you will find exactly what you need and more!Here are some popular party bus types to choose from: Party Bus – A party bus is a limo that can accommodate up to 22 people. These rentals are great for large groups, bachelor or bachelorette parties, sporting events, concerts, and more. Limo Bus – A limo bus is similar to a party bus in terms of capacity (22 passengers). However, this type of rental will come with all the amenities you'd expect from luxury transportation—leather seating surfaces with built-in drink holders; flat screen TVs; surround sound stereo systems; DVD players; etc. Motorcoach – If you need transportation for even larger groups than what's available with a standard charter bus or motor coach rental company will allow then I recommend looking into charter services instead because their vehicles are built specifically for transporting large amounts of people at once and offer additional amenities like restrooms inside each cabin so no one has out wait outside while someone else uses them!
Arlington Bus Companies
Arlington bus companies are the best way to get around your city. Whether you need a charter bus for a large event or just want to ride the bus from point A to point B, Arlington has all the transportation options you need. The first step in finding an Arlington bus company is deciding what type of vehicle you will be riding in. If it's just one person, then it might make sense for them to rent out their own car and drive themselves around town instead of taking public transportation. But if there are multiple people going on a trip together or if there is even just one other passenger who needs assistance getting on board safely with their wheelchair or walker, then they should consider using an Arlington limo service instead!
Popular Party Bus Types To Choose from include
There are so many different kinds of party buses to choose from. You can get the best of all worlds by selecting a luxury charter bus, or opt for one that's more affordable, but still fits the bill. The type of event you are planning will help determine the type of vehicle that works best for your needs. For example, if your guests are older and want something more traditional like a limousine or party bus classic then they would be happy with any one of these options. But if you're having a fun engagement celebration in North Arlington then maybe something new like an electric car or even an eco-friendly van might work better as it will make them feel younger than their age group normally does when picking up someone else's transportation service providers!
Shuttle Buses
Shuttle Buses are a great option for school field trips and sporting events. They can also be used for large groups of people traveling together, such as on a wedding day or other special event. Shuttle bus rentals come in various sizes, from 20 to 80 passengers, depending on your needs. They can be customized with window shades, video monitors and satellite radio so you won't miss anything while you're traveling in comfort!
School/Charter Buses
Perhaps you're looking to rent a school bus for your upcoming field trip. Or maybe you want to charter a school bus to take your team to the big game! Whatever the case, SchoolBusesOnline has got you covered. We have the best selection of vehicles in Arlington, TX, and we can make sure that each one meets your needs—no matter how specific they may be. If you have a group of people or are planning an event with multiple guests who will be traveling together, renting a large charter bus is probably your most economical option. These buses offer plenty of room for passengers and drivers alike, making them ideal for longer trips or those times when several people need transportation at once. With our fleet being comprised entirely of new vehicles that come equipped with all kinds of amenities (like free Wi-Fi), you can rest assured that everything will go smoothly from start to finish!
Motor Coaches
Motorcoaches are the most luxurious, comfortable and spacious party buses available. The interior of a motor coach is comparable to that of an airplane cabin, and they can accommodate up to 40 passengers comfortably. Motorcoaches are the most popular choice for weddings, proms and corporate events. They are also the most expensive choice for party buses as they require extra permits and licenses from local jurisdictions.
Mini-Buses
Mini-Buses are a great choice for small groups. Mini-buses are also a great choice for corporate events and school groups, as they can fit up to 20 people comfortably. Mini-buses are perfect for family reunions or group outings because they can fit up to 50 people!
Limousines
If you're looking for the most popular type of party bus, then you'll want to consider a limousine. Limos have the largest seating capacity of all three types of party buses and are typically used for parties or events that are full-sized. They can seat anywhere from 6-14 people depending on the size of your group. When it comes to luxury, they really can't be beat! These vehicles come with leather seats, plush upholstery and even flat screen TVs in some cases (depending on whether you rent a classic Lincoln Town Car or one of our newer models). The only downside is that they're more expensive than other types of buses; but if money isn't an issue for your event or party then this shouldn't be either!
Limo Service offers a wide range of party bus rentals
Limo Service offers a wide range of party bus rentals, limos, minibuses and charter buses that are perfect for any occasion. Whether you are looking to get married in style or just have some fun with your friends on a road trip, Limo Service has got you covered. With our fleet of luxury vehicles, you can rest assured that we will provide safe transportation while making your journey through the city as enjoyable as possible. Our party buses come equipped with everything needed for an afternoon or evening out on the town: leather seats with cup holders and tinted windows; wireless internet connectivity so guests can stay connected; high-definition TVs to enjoy movies or music during long rides when you want some downtime from talking; ice chest for keeping drinks cold; disco lights and dance floor so people can get their groove on if they need it! If there's one thing that people love about our service it's how much fun they have riding in these vehicles – whether we're driving around downtown Chicago or cruising down Bourbon Street New Orleans (this last one is our personal favorite).
Nationwide Wedding Shuttle Services
Wedding shuttle services are another great way to get to and from the airport, hotel and reception. The last thing you want on your wedding day is to worry about how you will get from one location to the next. With nationwide wedding shuttle services, there is no need for this stress. Our professional chauffeurs will pick up your family or friends at their designated meeting place and take them directly to their destination safely and on time. If you would like our chauffeurs to pick up other guests as well, we can do that!
Charter Bus Rental Arlington
The term "charter bus" is a common one, but what exactly does that mean? A charter bus rental is a motorcoach used for public transportation that can be rented for special events. These vehicles are often used in large groups like sports teams or school trips, but they are also popular at weddings and other private parties. Charter buses have various advantages over regular public transportation due to their larger size and added security. Here are some important things to know about charter buses: The term "charter bus" refers to a specific type of motorcoach used for public transportation. Many people mistakenly use this phrase interchangeably with the general term "bus," which includes regular city buses as well as school buses and other types of vehicles not meant for private parties or special occasions like charters do (more on those later). Charter buses are usually larger than normal city buses since they need extra space so passengers can sit comfortably during long trips without feeling crowded or confined within an uncomfortable environment; this also makes them perfect for large groups where everyone needs room enough so no one feels left out during conversations!
How Much Do Arlington, Teaxs Charter Bus Rentals Cost?
The price of charter bus rentals depends on the type of bus you choose. For example, a shuttle bus from Arlington to Fort Worth costs $180 per hour and can seat up to 16 passengers, while a luxury party bus rental in Arlington County might cost $2500 per day and seat up to 40 passengers. There is also a range of prices depending on how long you need it for: A weekend charter bus rental would be cheaper than something longer-term like monthly or weekly. If you are only looking at one day's worth of travel, then that will be cheaper than reserving an entire week's worth of travel with us (the longer your reservation period is, the more flexible we are with our prices).
Streamline Transportation
Streamline Transportation has been providing excellent service to their clients for over 10 years. They are one of the most sought after limo services near me and have a wide range of luxury cars, SUV's and charter buses available for you to choose from. Their prices are competitive and they offer discounts on most occasions such as weddings and proms or other special events where they can offer discounted rates in order to attract more customers. They also provide limo service cost information which gives you an idea about how much you will be paying for their services before making your final decision about renting from them For those who want only the best when it comes to entertainment and transportation needs, Streamline Transportation is here for you!
Limo & Bus Rental Prices in Arlington
| | |
| --- | --- |
| Vehicle | Rental Pricing |
| 6 Passenger Limo | $110-$145 hourly* |
| 8 Passenger Limo | $120-$155 hourly* |
| 12 Passenger Limo | $125-$165 hourly* |
| 18 Passenger Minibus | $140-$170 hourly* |
| 20 Passenger Party Bus | $150-$200 hourly* |
| 25 Passenger Party Bus | $160-$220 hourly* |
| 30 Passenger Party Bus | $180-$260 hourly* |
| 30 Passenger School Bus | $145-$240 hourly* |
| 50 Passenger Coach Bus | $150-$240 hourly* |
| 56 Passenger Charter Bus | $150-$260 hourly* |
*Prices vary greatly depending on the city and state of your service. Due to COVID-19, rental prices shown in past estimates may not reflect actual pricing which may be significantly higher depending on availability.