Arlington Texas Limo offers top-notch transportation services within Arlington and the surrounding areas. We offer airport limo services to and from Arlington Municipal Airport, as well as AT&T Stadium and Six Flags Over Texas. Along with airport and sports transportation, we also provide business and leisure limo services in Arlington and Tarrant County. Even during the ongoing pandemic, celebrating special occasions like birthdays and anniversaries is still possible with a luxurious ride in one of our many late model vehicles. Choose from our best-in-class Mercedes Benz, the Mercedes Sprinter Van, SUVs, stretch limos, mini buses and more to guarantee a comfortable and stylish journey.
Limo Service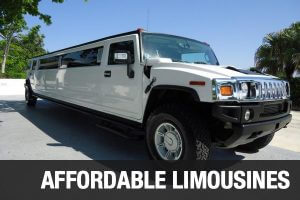 At Arlington Texas Limo, we focus on providing top-notch transportation services that put quality, and affordability at the forefront. Our network is comprised of late-model luxury sedans, SUVs, and minivans that ensure you get to your destination in style and comfort. Whether you're traveling alone or with a group, we have the perfect vehicle to fit your needs. Count on us for exceptional chauffeured transportation that goes above and beyond your expectations. You can ask your limo driver to take you to the best places in Arlington. View Pricing & Packages
Party Buses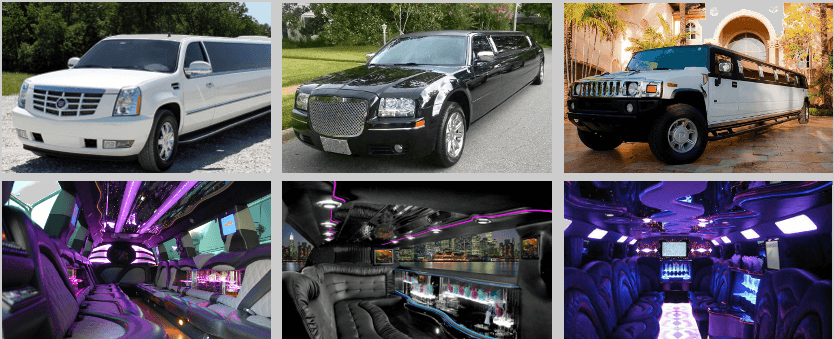 Arlington Texas Limo is your go-to source for stylish transportation services catered to your specific needs and preferences. We offer a range of services to suit your lifestyle and requirements. Count on us to ensure that you always travel in style and luxury. wedding transportation.
Rent a Arlington Charter Bus From Us
For years, Arlington Texas Limo has been the preferred option for renting party and charter buses in Arlington. Whether you're looking to plan a big group trip or just need transportation for a special event, we've got you covered. Contact us anytime to speak with a reservation specialist and receive a free price quote for your itinerary. Make Arlington Texas Limo your first choice for top-notch charter bus services in Arlington! For out of town travelers contact our affiliate partner, a nationwide bus provider for all your transportation needs.
Meet Limo Service Arlington & Charter Bus Company
Looking for the perfect charter bus rental for your group travel needs in Arlington? Look no further than Arlington Texas Limo! Our fleet includes a variety of charter buses and shuttle bus rentals that can accommodate groups of any size. Whether you have a small group of 18 or a large group of 56, we have the perfect vehicle to fit your needs. Our charter buses come equipped with exceptional amenities, ensuring that your group travels in comfort and style. So why wait? Reserve your Arlington Texas Limo charter bus rental today and enjoy a safe, enjoyable, and reliable trip in charming Arlington, Texas.
Arlington Charter Buses
Arlington Texas Limo can provide you with the best group transportation option in town. Our charter buses are perfect for large groups, with a capacity of up to 56 passengers. Our buses are comfy and spacious, allowing for ample storage and premium amenities such as WiFi, restrooms on board, reclining seats, TVs, and DVD players. No matter how big your group is, we can offer you the required number of charter buses to accommodate your needs.
Arlington Minibuses
If you're looking for an affordable way to travel with a small group in Arlington, our shuttle bus rental is the perfect solution. Skip the hassle of taxis, rideshare apps, carpooling, and public transportation and enjoy the privacy and comfort of your own rented vehicle. Choose from a variety of options and trust the reliable service of Arlington Texas Limo for all your charter bus needs.
Sports Team Charter Bus & Minibus Rental
If you're in need of transportation for your intramural or school sports team heading to a tournament in Arlington or traveling to a big sporting event at AT&T Stadium, Globe Life Field or College Park Center, we've got you covered. Our spacious charter buses are perfect for comfortably transporting a group of athletes and fans to their destination. You can trust our reliable and relaxing ride to get you ready for the big game. Book with us now!
Wedding Shuttles Services & Transportation
Planning a special event in Arlington can be stressful, but we are here to help make it easier for you! We provide premium charter bus or shuttle bus rentals that will cover all of your transportation needs for your event. From getting your guests to the venue, to the reception and back again, we have got you covered. Our fleet includes both charter buses and minibusses, so we can accommodate transportation for events of any size. Let us help you find the perfect vehicles to make your special day in Arlington a huge success.
Employee Shuttle Services & Work Transportation
Looking to avoid the stress and hassle of commuting during rush hour in Arlington? Let our private corporate shuttle service take care of it! Treat your employees or colleagues to a comfortable and relaxing ride so they arrive at work refreshed and ready to tackle the day. We can work with you to determine the ideal route, bus type, and contract to meet your company's needs.
Charter Bus Rentals for School Field Trips
Are you planning a school field trip or an educational event in Arlington? Look no further than Arlington Texas Limo! We offer reliable and comfortable charter buses to make your travels stress-free and memorable. Whether you're visiting Texas Live! or Six Flags, we have the perfect vehicle for your needs. Contact us today to book your charter bus and make your trip a success!
Private Charter Bus & Minibus Rentals
At Arlington Texas Limo, we provide private and dependable group transportation for any event that you can imagine. Whether it's a family get-together or a large-scale occasion such as a music festival, count on us to lead the way with top-notch charter bus or minibus rentals.
Prom and Graduation Limo Services
Make your child's High School prom or graduation unforgettable with our luxurious limousine services in Arlington, Texas. Choose from a variety of vehicles including stretch limousines, party buses, SUVs, and vans. We offer high-quality and personalized services to ensure your child and their guests arrive safely and on time to their destination. Our drivers are professionally trained to make sure your child has a memorable and enjoyable evening. Contact us to reserve your Arlington prom limo today. We also provide limo services for proms in nearby areas including Fort Worth, Grand Prairie, Mansfield, and more.
Arlington Night Out Limousine
Planning a fun night out in Arlington? Let us help make it an unforgettable experience. Our fleet of immaculate, luxurious vehicles and friendly, professional staff are here to ensure your night is nothing short of spectacular. We cater to a range of events, from concerts, sporting events, and other special occasions in Arlington, and can accommodate you and your guests with comfortable and clean transportation. Need to make a shopping trip extra-special with your friends, or impress your date? We offer a wide range of vehicles including luxury sedans, classy SUVs, stretch limos, vans, and more. Our Arlington hourly ride is both affordable and safe, so you can sit back and relax while enjoying quality time with your guests. Contact us today to schedule your next ride with Arlington Texas Limo!
Our goal is to make sure that you get amazing transportation, no matter where you are at which is why we have partnered up with Seattle limos and Lincoln party bus company.
Top 10 Charter Bus Attractions in Arlington
Arlington, with its convenient charter bus and party bus rental options, offers a wide range of exciting activities and attractions for visitors. Discover iconic stadiums, thrilling amusement parks, and fascinating museums in this vibrant Texan city.
AT&T Stadium
AT&T Stadium, home to the Dallas Cowboys, is a must-visit for any sports enthusiast. This architectural marvel offers guided tours, allowing visitors to explore locker rooms, luxury suites, and even step onto the field.
Address: 1 AT&T Way, Arlington, TX 76011
Six Flags Over Texas
Six Flags Over Texas is a thrilling amusement park featuring numerous roller coasters, family rides, and entertaining shows. It's an ideal destination for a fun-filled day with friends or family.
Address: 2201 E Road to Six Flags St, Arlington, TX 76010
Globe Life Field
Globe Life Field is the home stadium of the Texas Rangers. Catch a baseball game, or take a behind-the-scenes tour to learn about the stadium's features and history.
Address: 734 Stadium Dr, Arlington, TX 76011
River Legacy Park
This beautiful park offers a serene environment for visitors to enjoy nature walks, picnics, or cycling. River Legacy Park also features a nature center with interactive exhibits and educational programs.
Address: 701 NW Green Oaks Blvd, Arlington, TX 76006
International Bowling Museum & Hall of Fame
This unique museum showcases the history of bowling and includes fascinating exhibits, interactive displays, and memorabilia from the sport's legends.
Address: 621 Six Flags Dr, Arlington, TX 76011
Arlington Museum of Art
The Arlington Museum of Art features rotating exhibitions and offers an engaging experience for art enthusiasts of all ages.
Address: 201 W Main St, Arlington, TX 76010
The Planetarium at UT Arlington
The Planetarium at UT Arlington provides an immersive experience, featuring educational shows and stunning visuals of the cosmos. It's an excellent destination for school trips or group outings.
Address: 700 Planetarium Pl, Arlington, TX 76019
Levitt Pavilion Arlington
Levitt Pavilion is an outdoor concert venue that hosts a variety of free live music performances throughout the year. Gather with friends and family for a night of entertainment under the stars.
Address: 100 W Abram St, Arlington, TX 76010
Tails 'N Trails Dog Park
For travelers with furry friends, Tails 'N Trails Dog Park offers a great space for your pets to play and socialize. The park features separate areas for small and large dogs, as well as walking trails and agility equipment.
Address: 950 SE Green Oaks Blvd, Arlington, TX 76018
The University of Texas at Arlington
The University of Texas at Arlington is a thriving educational institution with a beautifulcampus. Visitors can explore the grounds, attend events, or visit the university's various museums and galleries.
Address: 701 S Nedderman Dr, Arlington, TX 76019
Bus Rentals To Arlington's Best Neighborhoods
Arlington, nestled in the heart of Texas, offers a delightful mix of history, culture, and entertainment. Kick off your adventure by renting a charter bus to explore some of Arlington's most fascinating districts:
DOWNTOWN ARLINGTON
Downtown Arlington is the perfect blend of urban vibes and local charm. From eclectic eateries to bustling bars, you'll find it all here. Plan a shopping trip to The Parks Mall at Arlington or Arlington Highlands, where you'll discover a variety of shops and restaurants. Don't forget to visit the Arlington Museum of Art and the Levitt Pavilion for outdoor concerts in the summer.
WEST ARLINGTON
Rich in history, West Arlington is home to the Fielder House Museum and the historic Top O' Hill Terrace site. While in the area, make sure to explore the Arlington Highlands, offering a diverse mix of shops, restaurants, and entertainment options, including Studio Movie Grill and K1 Speed indoor kart racing.
SOUTH ARLINGTON
South Arlington boasts a range of attractions for both kids and adults. Visit the Tails 'N Trails Dog Park for some fun with your furry friends or head to the Tierra Verde Golf Club for a round of golf. If you're looking for family-friendly activities, check out Alley Cats Entertainment, featuring bowling, laser tag, and an arcade.
NORTH ARLINGTON
Discover North Arlington's thriving cultural scene with a visit to the Theatre Arlington, offering live performances and community events. The nearby River Legacy Living Science Center is a great destination for families, featuring interactive exhibits, nature trails, and educational programs.