Arlington Limos is your one stop shop for all of your transportation needs. Whether you want to rent a limousine for a special occasion, or need charter bus rentals for an event, we have the vehicles you need. Our goal is to make sure that every person who rides with us has an amazing experience, and we work hard to be sure that happens.
Limo Service in Arlington, Texas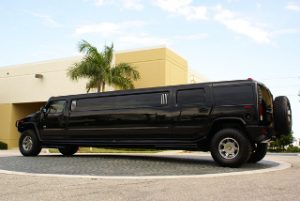 Ride in one of our luxurious Arlington limo rentals with friends and family to celebrate any occasion such as a wedding, night on the town, prom, bachelor party, quinceanera, or sporting event. Enjoy the ride as our professional chauffeur service takes you to your destination in one of our stylish limousines in Arlington, Texas. Take a few pictures inside and outside of the vehicle as we make our way throughout Tarrant County, Texas. Bring your MP3/IPOD player with you on the trip and play your own custom playlist while we arrive to your destination. Limo service in Arlington provides you with a variety of services to choose from. If you are looking for a one way trip or six hour rental we can make it happen for you.
Get Pricing Now & Check Availability
Arlington Airport Transfer Service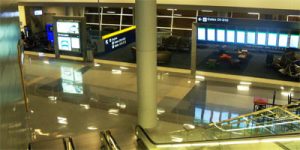 Arlington Airport transfer service can provide you with a rental to Dallas/Fort Worth International Airport in one of our Arlington limousines. Surprise the family with a rental of one of our many luxurious limos in Arlington as we provide you with a ride to your hotel near the airport or a ride straight home. Whether you are making plans to fly out of Dallas/Fort Worth Airport or arriving after a long flight our limo service in Arlington, Texas provides you with on time arrival as you make your way to the gate as well as when you are getting your bags ready to make your way out.
Contact Us For Airport Transfer Service
Shuttle Service in Arlington, TX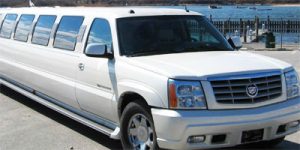 Allow us to take care of your shuttle service in Arlington, TX to any of the major sporting events in the city. Make your way to Cowboys Stadium and check out the Dallas Cowboys take on one of their division rivals as they make a push to the playoffs. If you are a big baseball fan make your way to Rangers Ballpark in Arlington and check out the Texas Rangers as they make a push for a World Series Ring. View your favorite teams as we provide you with a comfortable ride to the game and enjoy the pregame show in one of our Arlington shuttle services as you wait for the gates to open before the start of the game.
Shuttle Service In A Luxurious Arlington Limo
Limo Service Bachelor/Bachelorette Party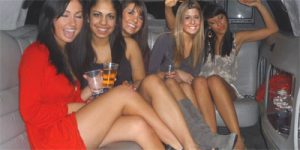 Party like a rock star with your friends as we provide you with one of our stylish Bachelorette or Arlington bachelor limo rentals. The last day of the single life can be a memorable one for you and your friends. Enjoy a bachelor party riding in our Arlington Hummer Limo or Excursion limousine. The ladies can enjoy a ride in our Lincoln Stretch limo or Chrysler 300. Celebrate a bachelor party with an all day Arlington limousine rental which starts at the spa for a good pampering to a night at your favorite hot spot in Tarrant County, Texas. Make plans to head out to Crystal's Nightclub, Club 72, or Escondido Nightclub in one of our Arlington limos. As you go bar crawling throughout Arlington, Texas you do not have to worry about driving as your professional chauffeur service takes care of all of your driving needs for the night as you celebrate your bachelor party or bachelorette party in a stylish limousine in Arlington.Please contact Arlington Texas Limo comapny with any questions you may have.
Bachelor/Bachelorette Party In An Arlington Limousine
Arlington Wedding Limousine Service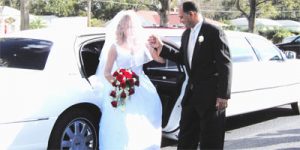 On the biggest day of the year the bride-to-be makes her arrival to the ceremony in a luxurious Arlington limousine rental. With our vehicles for hire we can provide transportation to the bride, her parents, and bridesmaids so they arrive on time to the ceremony. Arlington wedding limousine service is also available to take the newlyweds from the ceremony to the reception where they can celebrate with their friends and family. Finish the night with a ride to Dallas/Fort Worth International Airport as you get ready to travel for your honeymoon. We provide on time arrival to the airport so you can get through the process of checking in and not arrive late to the gate. Arlington limo service has you covered with our chauffeur service that will take you to where you need to go whether you are planning on having a wedding in the morning, afternoon, or at night.
Instant Quote For An Arlington Wedding Limo Service
Corporate Event Arlington Limo Service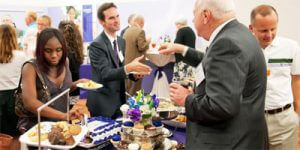 With our Arlington limousine service you would expect only to see our vehicles at a celebratory occasion. You can find us providing a ride for corporate events to the Arlington Convention Center when big corporate meetings are taking place. Arlington limo service is available to provide shuttle service throughout Tarrant County, Texas. If you are a small office of 8 to 20 workers we have an Arlington limo to fit your needs. From a corporate event to a holiday party you can enjoy the ride in one of our many exotic
Limo Service For A Corporate Event in Arlington, TX
limousine services in Arlington, Texas. Turn on the television within the vehicle and watch some local programming. Enjoy the surround sound system within the vehicle and play your own custom playlist with your MP3/IPOD player.
Sweet Sixteen and Quinceanera Limo Service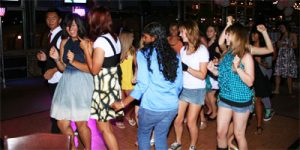 Celebrate a sweet sixteen or quinceanera with a ride in one of our luxury kids party limo rentals. Provide your daughter with a great surprise with a ride in one of our exotic vehicles. Whether you are looking to have us provide you with a ride to a banquet hall or to a restaurant in Arlington, Texas. Our limo service in Arlington, Texasprovides you with a comfortable ride for your daughter and her friends as we arrive to your destination. Take pictures within the Arlington limo as well as outside the limo before we head out on the trip. Celebrate in style and enjoy our entertainment system whether it is the large LCD screen or surround sound system for your MP3/IPOD player which allows you to play your custom playlist.
Reserve A Limo Now!
Custom-Designed Limousines for the Client's Needs
We pride ourselves on providing our clients with the best service possible. That's why we make sure to go over all of their transportation needs at the beginning of planning an event, tour or wedding. We work closely with our clients to determine which type of vehicle is best for their needs. If you need a limousine rental in Arlington Texas for corporate travel or special events, we can accommodate all your requirements. We also provide customized vehicles as well as bus rentals in Arlington Texas if that is what fits your occasion better! We are here to help make sure that everything goes smoothly at every stage of planning an event – from booking to execution and even after it has been completed! This includes making sure everyone gets where they need to go safely and on time with helpful suggestions along the way so no one gets lost (or worse yet left behind). Our team will always do what they can do ensure that each trip goes off without a hitch so you never have anything but peace-of-mind when using Party Bus Arlington services!
Charter Bus Transportation Is One Thing You Can Rely On
You won't find a more reliable transportation service than Party Bus Arlington. We offer charter bus rentals for any occasion, event and group size. Whether you're looking to book party buses for bachelor parties or wedding limousines for your upcoming nuptials, we can provide you with the perfect vehicle! In addition to providing luxury transportation services, we also offer excellent customer service at affordable prices. Our friendly staff is happy to help you plan your trip in advance or assist you on site if necessary.
Event Transportation Services
Whether you're planning a corporate event, concert transportation, homecoming or prom limos, city sightseeing tours, brew tours or campus shuttle bus rental services these are some of the most common requests we receive. We also provide sporting event tailgating transportation and private bachelorette party services.
Events, Tours
Group transportation services and limousine rentals are a great way to see the city in style. We have a variety of options for events and tours, including buses, limos and vans. We can help you plan your event or tour so that it is fun for everyone involved.
Homecoming & Prom Limos
Homecoming is a celebration of a school's alumni and current students, who are invited back to their alma mater. It can take place at the end of the school year (usually in May) or when the new school year starts (typically in August). Prom is a formal dance for high school students, typically attended by people from all over the area that go to one particular high school or private school. Both Homecoming and Prom are special events for students, but they have their own traditions that differ depending on where you're from.
City, Site, & Brew Tours
Our City, Site & Brew Tours are people-powered and pedal through downtown Arlington on electric bikes. These tours are great for anyone who wants more exercise than our other tours but doesn't want to sweat it out peddling themselves on their own. These tours also come with some unique experiences—such as visiting an urban farm or stopping by an artisanal ice cream shop—to satisfy your inner foodie! We also offer private charters so that you can bring all of your friends along on one of these fun day trips…or make it an evening out with dinner at one of the several restaurants along the route (and maybe even a stop at one of our local breweries afterward…we won't judge).
Wedding Shuttle Services
Your wedding day is one of the most important days in your life, and you want to make sure that everything is perfect. One of the things that people often overlook when planning a wedding is transportation. It's easy to get caught up in other details, but transportation can be one of the most important things on your mind when it comes time for your big day! We have a wide selection of vehicles for rent that are perfect for weddings, including luxury limousines, party buses and even shuttles if you need something smaller. We also offer comfortable seating arrangements so that everyone will be able to enjoy themselves during their journey with us.
Employee Shuttle Services
Employee shuttle services are for employees who need to travel between two locations. Employee shuttle services can be for employees of a specific company, or they can be for employees of various companies. Employee shuttles are also known as corporate shuttles and they are used by businesses that have many offices in one area that need to move people between them.
Convention Shuttle Bus Rental
A convention shuttle bus rental is a great way to get your entire group around town in style. You'll be able to move from one event location to another quickly and comfortably, with no traffic jams or parking hassles to worry about. Our convention shuttle buses are spacious enough for everyone in your group, and they have ample room for luggage too!We offer a wide range of vehicles at Party Bus Arlington, including luxury motor coaches that hold up to 72 passengers comfortably. We also offer party buses for smaller groups (up to 16 people), as well as party vans and limousines if you want something a little more private than a large coach bus. Whatever vehicle you choose, we'll get everything set up before your event starts so that there are no worries when it comes time for transportation after the conference ends each day. Our professional drivers will make sure everyone gets home safely while they enjoy some friendly conversation on the way back—keeping them energized enough so they don't fall asleep on the ride home!
Hospital Shuttles
Hospital shuttles are a great way to get to and from the hospital. These vehicles are used to transport patients, their families and even medical staff in order to take them to various appointments or operations that they need. If you're an individual who is in need of getting to your next appointment at the hospital and don't have anyone else around who could help you out, then a hospital shuttle service could be perfect for you! Hospital shuttles also provide many other benefits besides just making it easier for people who may not be able to drive themselves around town anymore due any number of reasons such as old age or illness preventing them from doing so safely! It allows those living far away access
College Intercampus Shuttles
Our college shuttle bus service is a great way for students to get around town and to other nearby schools. We work with many colleges and universities in the Arlington, TX area, including UTA, TWU, UTD and A&M-Commerce. We've been providing a safe and reliable transportation service for over 40 years!
Convention Shuttle Services
Convention shuttle services are designed to transport groups of people to and from a convention center or hotel. They're especially helpful for larger events, such as conventions, where attendees are likely to be unfamiliar with their surroundings. Convention shuttles can help alleviate problems like traffic congestion and parking issues by taking attendees directly to wherever they need to go. Additionally, they help keep your attendees safe by avoiding accidents in close quarters on public transportation or while walking along busy roads in large cities. If you're planning an event at an airport or downtown Dallas venue like the Kay Bailey Hutchison Convention Center (KBCC), then using convention shuttles will also help guests get from their homes or hotels to your venue efficiently so that they can spend less time getting there in general!
Airport Transportation
We also provide airport transportation services. We can pick you up from the airport, drop you off at the airport or provide transportation to or from the airport. We can also get you from your hotel to the airport (or vice versa) so that getting to your destination is stress-free and easy.
Executive and Corporate Transportation
At Party Bus Arlington, we offer executive and corporate transportation services to help make your business trips easy. From airport transfers to ground transportation, our chauffeurs are always on hand to ensure that you arrive at your destination in style. Whether it's a short trip to the airport or a cross-country company event, our vehicles are equipped with amenities including free Wi-Fi and power outlets so that you can focus on work while we take care of everything else. If you need assistance planning an event for an important client who is visiting from out of town or organizing a day trip for employees during their lunch break, give us a call! Our team will work with you every step of the way to ensure that each detail is perfect down to the last detail.
Limo & Bus Rental Prices in Arlington
| | |
| --- | --- |
| Vehicle | Rental Pricing |
| 6 Passenger Limo | $110-$145 hourly* |
| 8 Passenger Limo | $120-$155 hourly* |
| 12 Passenger Limo | $125-$165 hourly* |
| 18 Passenger Minibus | $140-$170 hourly* |
| 20 Passenger Party Bus | $150-$200 hourly* |
| 25 Passenger Party Bus | $160-$220 hourly* |
| 30 Passenger Party Bus | $180-$260 hourly* |
| 30 Passenger School Bus | $145-$240 hourly* |
| 50 Passenger Coach Bus | $150-$240 hourly* |
| 56 Passenger Charter Bus | $150-$260 hourly* |
*Prices vary greatly depending on the city and state of your service. Due to COVID-19, rental prices shown in past estimates may not reflect actual pricing which may be significantly higher depending on availability.