Limo Service in Arlington, Texas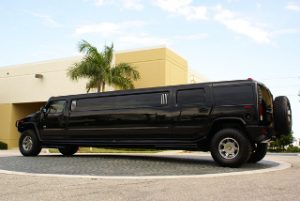 Ride in one of our luxurious Arlington limo rentals with friends and family to celebrate any occasion such as a wedding, night on the town, prom, bachelor party, quinceanera, or sporting event. Enjoy the ride as our professional chauffeur service takes you to your destination in one of our stylish limousines in Arlington, Texas. Take a few pictures inside and outside of the vehicle as we make our way throughout Tarrant County, Texas. Bring your MP3/IPOD player with you on the trip and play your own custom playlist while we arrive to your destination. Limo service in Arlington provides you with a variety of services to choose from. If you are looking for a one way trip or six hour rental we can make it happen for you.
Get Pricing Now & Check Availability
Arlington Airport Transfer Service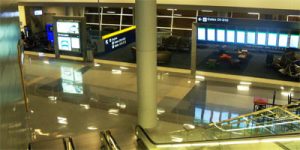 Arlington Airport transfer service can provide you with a rental to Dallas/Fort Worth International Airport in one of our Arlington limousines. Surprise the family with a rental of one of our many luxurious limos in Arlington as we provide you with a ride to your hotel near the airport or a ride straight home. Whether you are making plans to fly out of Dallas/Fort Worth Airport or arriving after a long flight our limo service in Arlington, Texas provides you with on time arrival as you make your way to the gate as well as when you are getting your bags ready to make your way out.
Contact Us For Airport Transfer Service
Shuttle Service in Arlington, TX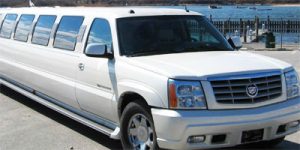 Allow us to take care of your shuttle service in Arlington, TX to any of the major sporting events in the city. Make your way to Cowboys Stadium and check out the Dallas Cowboys take on one of their division rivals as they make a push to the playoffs. If you are a big baseball fan make your way to Rangers Ballpark in Arlington and check out the Texas Rangers as they make a push for a World Series Ring. View your favorite teams as we provide you with a comfortable ride to the game and enjoy the pregame show in one of our Arlington shuttle services as you wait for the gates to open before the start of the game.
Shuttle Service In A Luxurious Arlington Limo
Limo Service Bachelor/Bachelorette Party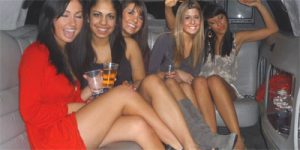 Party like a rock star with your friends as we provide you with one of our stylish Bachelorette or Arlington bachelor limo rentals. The last day of the single life can be a memorable one for you and your friends. Enjoy a bachelor party riding in our Arlington Hummer Limo or Excursion limousine. The ladies can enjoy a ride in our Lincoln Stretch limo or Chrysler 300. Celebrate a bachelor party with an all day Arlington limousine rental which starts at the spa for a good pampering to a night at your favorite hot spot in Tarrant County, Texas. Make plans to head out to Crystal's Nightclub, Club 72, or Escondido Nightclub in one of our Arlington limos. As you go bar crawling throughout Arlington, Texas you do not have to worry about driving as your professional chauffeur service takes care of all of your driving needs for the night as you celebrate your bachelor party or bachelorette party in a stylish limousine in Arlington.Please contact Arlington Texas Limo comapny with any questions you may have.
Bachelor/Bachelorette Party In An Arlington Limousine
Arlington Wedding Limousine Service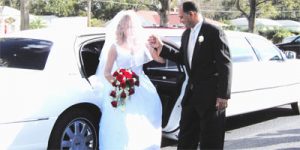 On the biggest day of the year the bride-to-be makes her arrival to the ceremony in a luxurious Arlington limousine rental. With our vehicles for hire we can provide transportation to the bride, her parents, and bridesmaids so they arrive on time to the ceremony. Arlington wedding limousine service is also available to take the newlyweds from the ceremony to the reception where they can celebrate with their friends and family. Finish the night with a ride to Dallas/Fort Worth International Airport as you get ready to travel for your honeymoon. We provide on time arrival to the airport so you can get through the process of checking in and not arrive late to the gate. Arlington limo service has you covered with our chauffeur service that will take you to where you need to go whether you are planning on having a wedding in the morning, afternoon, or at night.
Instant Quote For An Arlington Wedding Limo Service
Corporate Event Arlington Limo Service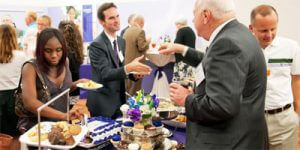 With our Arlington limousine service you would expect only to see our vehicles at a celebratory occasion. You can find us providing a ride for corporate events to the Arlington Convention Center when big corporate meetings are taking place. Arlington limo service is available to provide shuttle service throughout Tarrant County, Texas. If you are a small office of 8 to 20 workers we have an Arlington limo to fit your needs. From a corporate event to a holiday party you can enjoy the ride in one of our many exotic
Limo Service For A Corporate Event in Arlington, TX
limousine services in Arlington, Texas. Turn on the television within the vehicle and watch some local programming. Enjoy the surround sound system within the vehicle and play your own custom playlist with your MP3/IPOD player.
Sweet Sixteen and Quinceanera Limo Service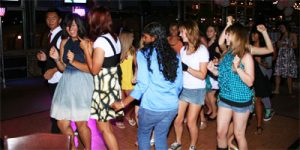 Celebrate a sweet sixteen or quinceanera with a ride in one of our luxury kids party limo rentals. Provide your daughter with a great surprise with a ride in one of our exotic vehicles. Whether you are looking to have us provide you with a ride to a banquet hall or to a restaurant in Arlington, Texas. Our limo service in Arlington, Texasprovides you with a comfortable ride for your daughter and her friends as we arrive to your destination. Take pictures within the Arlington limo as well as outside the limo before we head out on the trip. Celebrate in style and enjoy our entertainment system whether it is the large LCD screen or surround sound system for your MP3/IPOD player which allows you to play your custom playlist.
Reserve A Limo Now!