Welcome to Limo Service Arlington. We are the premier transportation company in Arlington, Texas. We have been providing limousine and minibus rentals for over ten years, and we want to show you why we're the best option available. Our fleet of vehicles is constantly being updated so that our customers can enjoy the newest amenities. Here at Limo Service Arlington, we strive to make sure all of our clients get exactly what they need from us—and that includes safe travel options as well as luxury amenities like champagne service and plush seating!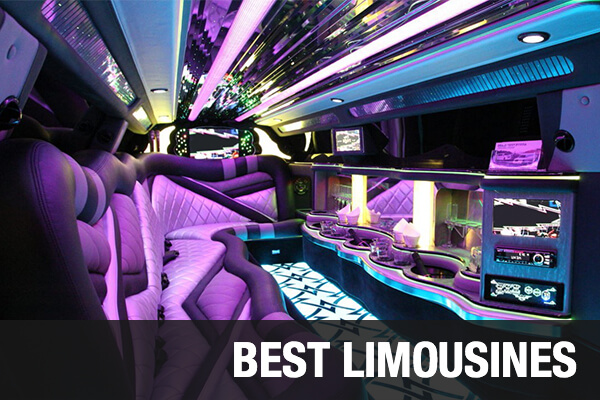 Arlington Limousine Rentals
It's hard to find limo service near me. We know that you want the best Arlington Limousine Rentals and we are here to help! Our company is the top limo company in Arlington, Texas, who offers a variety of vehicles for your convenience. Whether you want a classic stretch limousine or something more modern like an SUV limo rental,our fleet has it all. From airport transportation to wedding transportation, we have everything you need to make your trip enjoyable and stress-free. Contact us today to schedule your next trip!
Top Limo Company in Arlington
Are you looking for the best limousine service in Arlington Texas? Then look no further than Limo Service Arlington and their team of professional chauffeurs. Let them transport you in style to your next event or meeting, whether it's in Dallas or Fort Worth. When you choose Arlington Limousine Service, you have the option to choose from a large fleet of vehicles. We have everything from sedans to SUVs and limousines. When it comes time for your trip, we will be there waiting for you at the airport or train station with a sign that says your name on it. Our drivers are professional and courteous so that you can focus on enjoying yourself during your ride instead of worrying about getting lost or finding parking downtown. When we say "large team", we mean it! Our customer service representatives will answer any questions via email or phone 24 hours a day – 7 days a week so that our clients don't have to worry about anything but enjoying themselves while they travel around town in comfort and style! We also have sales representatives who work directly with customers before booking their reservation so they know exactly what kind of vehicle would suit their needs best when making plans for upcoming trips into town
Popular Bus Types
The most popular bus types are the party bus, shuttle bus, charter bus and limousine. Bus rental companies have a wide variety of vehicles to choose from. In addition to the regular sedans, vans and sport-utility vehicles (SUVs), there are some specialty vehicles available. These include: Party Bus – Party buses are specifically designed for group events such as bachelor parties or corporate outings. They can hold 15-25 passengers comfortably with a bar area and other amenities such as TVs and DVD players installed within them. Party Van – The term "party van" is often used interchangeably with "stretch limo" or even just "limo" these days because they're essentially one in the same thing – just on wheels instead of wheels! However, there are slight differences between each type: while they both have bars inside them that allow you to serve alcohol during your event without any legal implications (due to its use being limited solely within private property), only vans offer extra seating space along those bars so everyone can sit down without feeling cramped together like sardines in one small area like they would be if they were standing around drinking instead; also some vans may still have tinted windows but not all do so you'll want check beforehand before booking it).
Do You Need to Rent a Limousine Bus?
A limousine bus is a vehicle that is designed to transport passengers around town, usually in large groups. There are two main types of limousine buses: charter buses and party buses. A charter bus is usually rented for groups on the go, like tour groups or high school sports teams. A party bus is similar to a charter bus, but it has more bells and whistles, like disco lights and premium sound systems. A shuttle bus is used for transportation from one place to another within a certain city or region; this kind of vehicle would be used by students attending college who need to get from class to class throughout their day as well as local residents looking for reliable transportation between home and work throughout the week. A school bus transports children around cities so they can get schooled in different parts of town; this type of vehicle has drop-down windows that allow kids inside to communicate with their peers on either side as well as openable back doors so teachers can help any kids who need assistance getting out at each stop along their route. In some cases, drivers may even pull over onto busy highways if needed so children can safely use restrooms while traveling between schools! Finally—and most famously—there's motorcoaches: these large vehicles are known both domestically and internationally because they offer passengers comfort while traveling long distances!
Charter a Sprinter Limousine
The Sprinter Limo is a great option for group transportation. The limousine has seating for up to 10 people and can accommodate another 2-3 on the floor. It also comes with an option to add LED dance lights, which is sure to impress your guests!
Learn About Party Buses
Party buses are the best way to celebrate your special occasion. You can rent party buses for bachelor/bachelorette parties, birthdays, corporate events and more. They are by far the most popular way to get around. Party bus rentals are also great for large groups who want to travel together in style without having to worry about driving or parking at their destination. You can choose from a variety of different types of party buses ranging from 25 passengers all the way up to 65 passengers! The larger party buses come with more amenities inside such as televisions so that you can enjoy music videos or movies during your trip. Some even have bars stocked with alcohol so that you can drink while cruising around town!
A Luxury Limousine Arlington Road Trip Guide
When you're in Arlington, there are plenty of great places to visit. You can get to know the city's history and find out why it is so special by visiting some of its museums, landmarks, and other attractions. When exploring the city on foot during your trip to Arlington, make sure to stop by the Fort Worth Water Gardens. This park features a series of fountains that were built in 1974 as part of an effort by architects Philip Johnson and John Burgee to create a modern urban space for residents. If you want some peace and quiet while traveling through this Texas town, then head over to Cowboys Stadium! This stadium was once home turf for several professional football teams like Dallas Cowboys but now hosts events such as rodeos or concerts regularly instead.
Need a Quick Shuttle Service?
When you need a quick shuttle service in Arlington Texas, we can help! We will get your party off to the right start with our beautiful limousines and professional drivers. Our rates will fit any budget and our staff is ready to assist you with anything you need. We can help get your event off on the right foot by providing transportation for groups of all sizes! Call us today.
Rent a Mini Bus to Explore Top Spots in Arlington, Texas
Renting a mini bus is a great way to explore the city. With its large and comfortable seats, it's perfect for those who want to take in all that Arlington has to offer. Whether you're planning a night out on the town or an all-day event, this vehicle can accommodate your needs. Renting a mini bus is also great if you have a large group of people who want to travel together throughout Arlington. Instead of having multiple cars running around with different people trying to get where they need to go, using one vehicle allows everyone in your party to stick together and focus on enjoying themselves instead of trying to navigate traffic or find parking spots at each location visited throughout the day or evening.
Comfortable Game Day Minibus Rentals
Forget about driving, parking, and searching for a place to eat. Instead, you can enjoy the game while riding in comfort with a minibus rental. When you take a limousine or party bus to your next tailgate or football game, you will arrive in style. You can also relax knowing that no one else is going to be driving drunk because they are having so much fun on their ride! Let us be your chauffeur service and make any special event more memorable!
Not Sure if a Bus Is Right for You?
You may be wondering if a bus is right for you. If you're unsure, here are some things to consider: What size of vehicle do you need? Buses can seat anywhere from 15 to 50 passengers depending on the type of bus and configuration chosen by the customer. How many passengers are in your party? If there's only a few people in your group, then a standard size bus will be fine since it can hold up to 16 people at once! However if there are more than twenty in your group then we recommend getting an oversized charter bus instead so everyone has enough room during the trip! How many stops are required along the route? The number of stops will determine how long it takes before reaching its destination; therefore if there's only one stop then this won't affect much but if there's multiple stops along with traffic jams on highways around Arlington Texas then definitely take time into consideration before purchasing tickets online today! How long is each route supposed go take overall? Some routes go through heavy congestion during rush hour while others don't have as much traffic issues due mainly because they're rural areas outside city limits where vehicles aren't traveling fast enough yet still need someone who knows how operate them properly without causing accidents sometimes even deadly ones (like when drunk driving occurs).
How We Can Help With Travel
If you're planning a trip to Arlington, Texas, we can help with all aspects of your travel. If you need to get from one place to another, we can get you there safely and on time in our limo or party bus. Once you get there, we can also help with getting around town. Whether it's a day at Six Flags over Texas or one of many other activities that Arlington has to offer, let us show you how easy it is to explore this great city! The same goes for going back home: if your flight is earlier than expected or delayed and cutting into your planned activities in Arlington, let us take the stress off of worrying about finding transportation back home so that you can enjoy yourself more! Whether coming from another state or just across town from one neighborhood to another – let us show how simple it is for any traveler heading towards or away from the airport!
Motorcoach Services From Limo Service Arlington
Motorcoach services are provided from Limo Service Arlington to all the major airports in Dallas-Fort Worth including, but not limited to:
Dallas Love Field Airport (DAL)
Fort Worth Meacham International Airport (FTW)
Dallas/Fort Worth International Airport (DFW)
Limo & Bus Rental Prices in Arlington
| | |
| --- | --- |
| Vehicle | Rental Pricing |
| 6 Passenger Limo | $110-$145 hourly* |
| 8 Passenger Limo | $120-$155 hourly* |
| 12 Passenger Limo | $125-$165 hourly* |
| 18 Passenger Minibus | $140-$170 hourly* |
| 20 Passenger Party Bus | $150-$200 hourly* |
| 25 Passenger Party Bus | $160-$220 hourly* |
| 30 Passenger Party Bus | $180-$260 hourly* |
| 30 Passenger School Bus | $145-$240 hourly* |
| 50 Passenger Coach Bus | $150-$240 hourly* |
| 56 Passenger Charter Bus | $150-$260 hourly* |
*Prices vary greatly depending on the city and state of your service. Due to COVID-19, rental prices shown in past estimates may not reflect actual pricing which may be significantly higher depending on availability.