Are you looking for the perfect birthday party bus or limo rentals in Arlington Texas? If yes, then look no further. We have all types of rental vehicles available to fit your needs and budget. Our party buses and limos are perfect for any occasion, but we especially love helping celebrate birthdays! Whether it's a small group or an entire class coming together for their big day, we can help you find the right vehicle to transport everyone safely from point A to point B in style and comfort.
Limo Service Arlington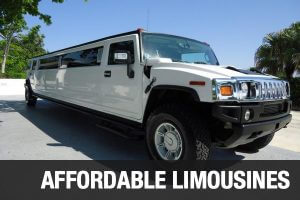 Rent a birthday limo service Arlington, TX for yourself or that special someone. This is your day; you deserve nothing but the best and the most luxurious ride in your life. Your birthday will be one of the most memorable days with a fantastic Arlington limo ride to take you anywhere in the city. We have the perfect ride for kids parties and adults! So why not rent a birthday limo today?
View Pricing & Packages
Party Bus Rental Arlington, TX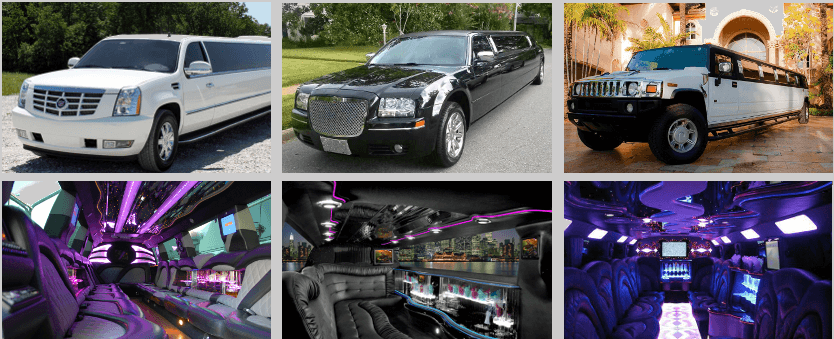 View Birthday Party RentalsYour limousine service in Arlington will also be your mobile party venue before you even arrive at the restaurant, café or party place. Invite a few close friends and have a drink, watch a movie or a video, play games or simply relax as you are taken to any destination that you wish in Arlington. It is also a guarantee that you will be able to safely come home with a trusty professional driver in every limo rental ride.
Arlington Limousines Near Me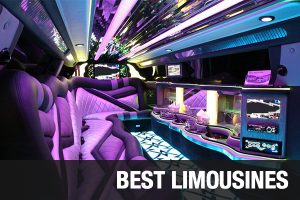 There are a lot of limousines to choose from in Arlington. Select from a Hummer Limo, Cadillac, Chrysler 300, Ford Excursion, Mercedes Benz, Lexus and BMW. All these amazing vehicles are loaded with the most updated audio and video equipment, top of the line seats, club interiors and carpeting, superb lighting and loaded private bars and refreshment areas.
View Birthday Party Rentals
Birthday Limo Service Prices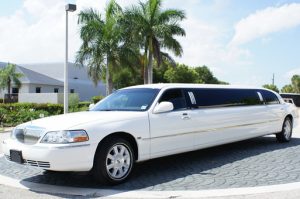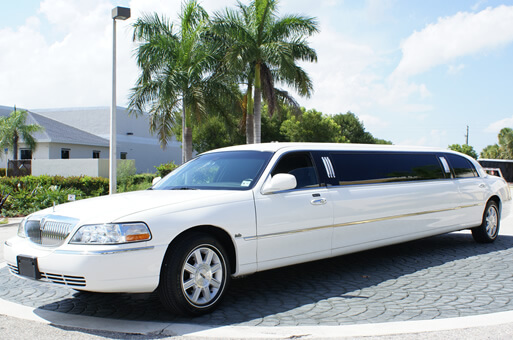 Discounts are available every day; all you need to do is to call up limo service in Arlington or get a free quote online. Rental rates vary according to the number of people or passengers, the type of limo that you want to rent, the destinations that you wish to visit and the duration of your birthday limo rental.
A limousine service will also be available for other occasions such as weddings, bachelor or bachelorette parties, anniversaries, proms and homecoming dances and so on. You can also rent a limo for business and personal reasons.
Things to Do
Here are the best destinations to visit in Arlington:
Six Flags Over Texas – this is a fantastic place to have your birthday; a place where you can have wholesome family fun!
River Legacy Park – this is a lovely park in the city where there are amazing activities to check out nearby; a great gem in Arlington where you can relax and have fun.
Top O'Hill Terrace – this is a perfect place for a wedding shoot where there are manicured lawns and gardens.
Planetarium at the University of Texas at Arlington – this is a great place to learn about science and space with a little bit of fun and excitement; a must-go place for the whole family.
Arlington Convention Center – this is a great building where live performances are held as well as conferences, conventions and events; this is a modern building with great facilities.
Airport Transportation
If you are arriving a Dallas/Fort Worth International Airport then you could tell your driver pick you up from the airport and take you to your birthday party venue or hotel. After the event is over, your limo service will also drop you off the airport for your flight.
Get Pricing & Order Online
Birthday Party Buses & Limo Rentals
Our fleet is the best in Texas, and our pricing is the most affordable you'll find anywhere. Our pricing is explained below: A standard package includes six hours of rental time, plus one additional hour for a total of seven hours. If you book more than one party bus at a time (with enough notice), we'll also offer free delivery and pick-up services for any groups who want to go on separate trips or have different destinations. You can also add catering services for an extra fee if needed! For vehicles with capacities between 8-12 passengers, prices start at $100 per hour; vehicles with capacities between 13-16 passengers start at $125 per hour; larger vehicles that hold up to 20 people start at $150 per hour; and those with capacities over 21 people begin at $175 per hour. Additional fees may apply depending on travel distance or other factors such as fuel consumption during long trips outside major metropolitan areas like Arlington where gas prices tend to be higher due to lack of supply compared with bigger cities like Dallas where there's plenty more opportunities available
Perfect Transportation Solutions On You Special Night
Arlington is a great place to have a birthday party. Located in Arlington, Texas, this city has everything you could want for an incredible night out. In addition to the many restaurants and bars that line the streets in this area, there are also several other attractions that can be enjoyed by all members of your party. These include amusement parks and zoos as well as museums and historical sites where you will be able to learn about different aspects of local history. With so much variety available for entertainment purposes, there's no doubt that Arlington is one of the best places around! With so much going on here every day throughout each year (including festivals such as Oktoberfest during autumn months), it's no wonder why people keep coming back again and again! Whether it's for work purposes or simply because they love living here too much not too..
Many Bus Rental Options
You can choose from several types of buses for your party. There's the classic party bus, which has a bar and dance pole. Then there are the party buses with a dance floor, DJ and disco ball (which allows you to sing along with your favorite songs). If you want to go all out, consider renting an exotic limousine like a stretch Hummer Limo or Maserati Ghibli Quattroporte Limousine! If you want some other entertainment options on top of that, we have karaoke machines as well as stripper poles mounted in our vehicles so that everyone will have fun while driving around town!
Travel To The Fun Spots in Arlington Texas
There are many great places to visit in Arlington Texas. These include: The Fort Worth Zoo – The Fort Worth Zoo is a great place to visit for families with children and adults alike. It's located right next to the Botanic Garden of Fort Worth, which makes this an ideal location for a romantic date night as well. It's also one of those rare zoos where you can get up close and personal with the animals without having your arm ripped off by one of them! Six Flags Over Texas – If you love roller coasters then you will love Six Flags over Texas! This amusement park includes some of the most thrilling rides around including a wooden roller coaster from 1921 called "Gemini" which was built before women even had the right to vote! They also have newer rides that include Superman Ultimate Flight, Batman The Ride and Raging Bull all set against a backdrop of beautiful blue skies and rolling hills that look like something out of a postcard.
How Getting Limo Service Will Make Your Birthday Night Great
What's so great about getting a limo service for your birthday? Well, you get to ride in style. You also get to have fun with your friends and family members. If you are celebrating your birthday, there are many things that you can do in the limo. You can drink champagne and sing karaoke while listening to some good music or just enjoy each other's company. If it is someone's graduation day, then they will definitely appreciate the fact that they were given such an awesome gift. It will be something memorable for them on their special day as well as yours! Another reason why this is so important is due to how much it will cost compared to renting other forms of transportation such as car services or taxis which tend not only be expensive but also lack comfortability due their small size/limited seating capacity coupled with long waits at times where traffic congestion might arise causing delays before reaching their destination(s).
Which Bus Rental Is Right For My Group?
There are a number of things to consider when deciding what type of bus rental is right for your group. The first thing you should think about is the size of your group and how many people will be traveling together on the bus. Is this going to be a large party or will it just be a few friends or coworkers? If there are only 6 or 8 people traveling together, then a 15-passenger van would probably be sufficient. If you have 20+ people that want to rent out a party bus, then we suggest booking an 18-passenger party bus. Some other factors to consider when choosing which vehicle best fits your needs are included amenities such as TVs, lighting systems and sound systems; pricing options; pickup/dropoff locations & times; and availability during peak hours (weekend evenings).
Get There Safely With Us
We have a professional and knowledgeable staff that can help you book the perfect party bus or limo. Our customer service team is available 7 days a week to answer your questions, so don't hesitate to call us if you need help deciding which vehicle is right for your needs. We have a great fleet of cars, including luxury SUVs and vans as well as party buses that can fit up to 30 people! We also offer all kinds of transportation services in Arlington TX, such as airport transfers and more!
The best limos and party buses in your area
We have the best limos and party buses in your area. Our fleet includes both classic vehicles and newer models, as well as a wide range of colors and styles to suit any taste or event. We also have affordable rates, which makes us the best choice for your transportation needs. We're professional, friendly customer service experts that can help you with all of your transportation needs. We'll make sure you have an enjoyable experience when you work with us!
Limo & Bus Rental Prices in Arlington
| | |
| --- | --- |
| Vehicle | Rental Pricing |
| 6 Passenger Limo | $110-$145 hourly* |
| 8 Passenger Limo | $120-$155 hourly* |
| 12 Passenger Limo | $125-$165 hourly* |
| 18 Passenger Minibus | $140-$170 hourly* |
| 20 Passenger Party Bus | $150-$200 hourly* |
| 25 Passenger Party Bus | $160-$220 hourly* |
| 30 Passenger Party Bus | $180-$260 hourly* |
| 30 Passenger School Bus | $145-$240 hourly* |
| 50 Passenger Coach Bus | $150-$240 hourly* |
| 56 Passenger Charter Bus | $150-$260 hourly* |
*Prices vary greatly depending on the city and state of your service. Due to COVID-19, rental prices shown in past estimates may not reflect actual pricing which may be significantly higher depending on availability.